SetUp Media
is composed by creative minds, passionate about the Online Business. We are the agency you go to when you want your business to be the top of mind.
Communication services, Online Marketing, Web Development, Mobile Apps Development and SEO in Barcelona and Madrid
MARKETING 360º
We design and implement the best Inbound Marketing strategy for your business, coordinated with all the power of Online and Offline advertising. Our specialized team in Digital Marketing and SEO made us a reference agency in Barcelona and Madrid.
WEB AND MOBILE APP DEVELOPMENT
We develop and redesign corporate websites, e-commerce, and large portals. We are also app development experts, always having in mind the user's experience and conversion.
86% OF PEOPLE ACCESS THE INTERNET THROUGH SMARTPHONES. WANT TO GET THEM?
FIGARO

Figaro is an innovative mobile app that offers you the chance to have a professional chef at your own home to cook for you.

How does SetUp Media give value to the project?

Business model development
Technology development
App design and development
CLICK AND ROUTE

(Invested Company)

An innovative app with an important technology investment, with a global design and UX work done with a powerful augmented reality engine and without the need of 3G coverage.

How does SetUp Media give value to the project?

Business Model Development
Business Plan Creation
Technology Development
FUNDACIO OBRA SOCIAL LA CAIXA

The Fundació Obra Social "La Caixa" was searching for the perfect solution for their cyber-education application aimed at children and teenagers, a statewide program to contribute educative hardware, tools, applications and contents to kids in a safe and private manner.

How does SetUp Media give value to the project?

Strategic consultancy for the creation of a content manager with parental control, implemented in specially setup tablets, as well as an App download portal for elementary education cyber computing classrooms from all around Spain.
VUNEE

An App that revolutionizes the way nightlife and night clubbing is experienced, improving the apps already existing in the market, adding new creative and innovative UX and UI ideas.

How does SetUp Media give value to the project?

Conceptualization of an app intended to share photos made by the users on leisure centres during nocturnal parties and events, with the goal to share different life styles and have fun, as well as discovering different parties and events near you, etc.
Continuous guidance to Vunee's B2B business model.
"Business vision, professionalism and swiftness. These elements define SetUp Media."

− Marc Martínez. Polti Spain Marketing Manager.
"Sharing professional experiences and being advised by SetUp Media will grant your business a neverending stream of new and marvelous possibilities to grow and improve your digital marketing."

− Miguel Prieto. Logia Barcelona Director.
"SetUp is a young team well run by its two managers. The decisive element that made us choose to collaborate with SetUp was their multidisciplinar approach. Undoubtedly, their biggest asset is their capacity to offer the complete management of a project in its entirety, including all technical, economical and financial aspects."

− Harry Ebinger. Click&Route CEO.
"I approached SetUp Media with the intention of giving my luxury aquarium business a complete facelift. They redesigned my website and improved my corporate image, and thanks to that I managed to fulfill my clients' needs: my business is easier to find, and they end up satisfied with what they see and what they read."

− Marius, Bcn Aquaris Founder.
YOU CAN ONLY CALL IT INTEGRAL SERVICE WHEN IT PROVIDES ALL THE TOOLS YOU NEED TO GROW A SUCCESSFUL BUSINESS
Business Partner
We provide Capital to our StartUps through our partners and contacts, as Business Angels or Crowdfunding platforms. We want to optimize the investment, which is why we also found solutions to both public funding and private funding. We walk with you from the start to solidify the foundations of your project and outline it more effectively to future investors. If you want to join our investment fund, contact us and we will advise you as soon as possible.
Business internationalization
We offer all solutions that facilitate new technologies for your business growth. We develop your project with an export consultancy to have an international business. So if, for example, you want to know how to do business in China, we will be your perfect ally to franchise internationally and expand or externalize part of your services. We have the best partners in China, Brazil, USA and London.
Interaction and usability design
We have a team of experts in UI and UX design and Web project development. We consider the user experience a key to run your business. The Web design will be developed according to the values of the brand and the navigation will be clear, concise and easily recognizable.
Technology Partner
We capture your idea or business in Web format. Either if it's a Corporate Website or an e-commerce (Magento and Prestashop). We use the best existing CMS to achieve your objectives, and we also adapt to your needs and possibilities with resources such as WordPress, Joomla or Drupal. We develop fully tailored online stores with unique features, highlighting the competition and maximizing the chances of success.
SEO (Search Engine Optimization)
Thanks to our experts in search engines like Google, your business will always be at the top of the game. We have real experts in Web Positioning, so your business meets the 'top of mind' of the search engines ensuring one of the cornerstones to the success of your business. We perform a SEO audit to identify all the steps needed to improve your positioning and maximize your goals. We also build and perform strategies in social networks, content, link building, product development, etc.
Conversion Optimization (CRO)
We help you turn the curious ones into customers. We build a strategy to make sure that every visitor becomes a customer, erasing the obstacles and converting clicks. We design and provide ideas to turn your web traffic into consumers, into fans, and consequently rising online sales and generating more leads.
THEY PUT THEIR TRUST IN US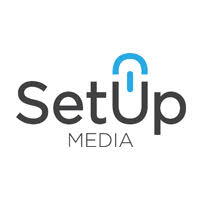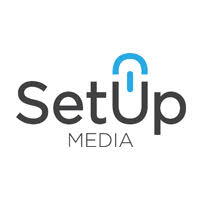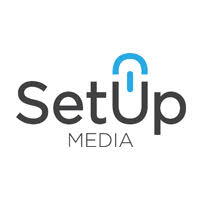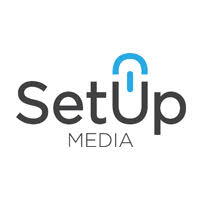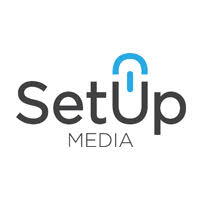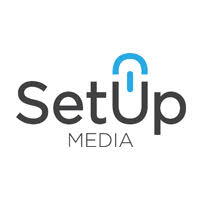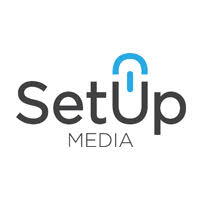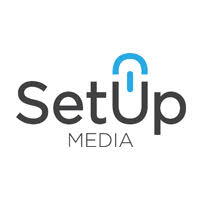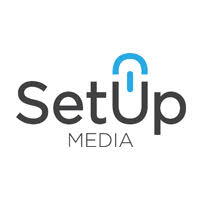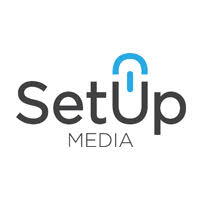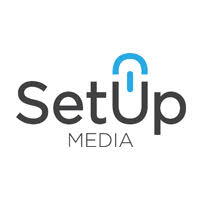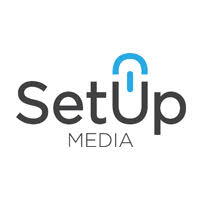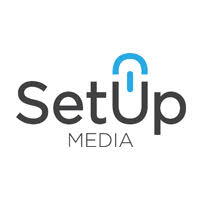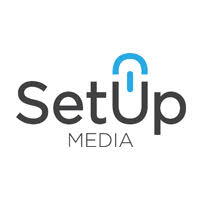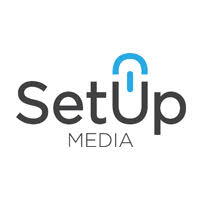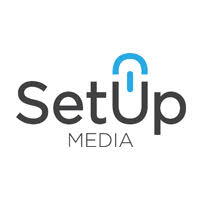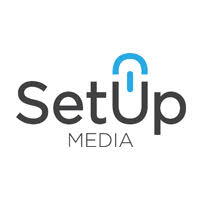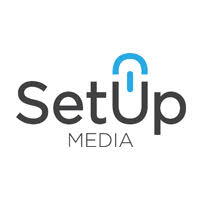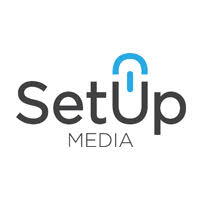 SETUP MEDIA IS YOUR BUSINESS PARTNER
SetUp Media is your internet Business Partner on all levels. Our integral services cover financial and technological needs in all the business layers to reduce costs and increase the productivity and competitiveness of our customers' response time.
Our business vision enables a digital transformation and an acceleration of the sales and business acquisition processes, both for business to business (B2B) or business to consumer (B2C) models. We are partners of local businesses, industrial customers, large corporations, and emerging projects. We adapt as long as there is a premise of success on the project's goals, and a willingness to work together to understand the market demand and adapt business processes based on the return on investment of each and every action.
We have a special online marketing division specializing in SEO, SEM, Digital Marketing, Affiliation Strategies, online and media communication campaigns, CRO and web/mobile analytics, SMO: Facebook, Twitter, Linkedin, Pinterest, Professional and Niche Social Media. Our SEO expertise gives us an edge in designing and developing websites while having the search engine visibility as one of the main goals. We also specialize in app development for Android and Apple's IOS. We have a system that allows us to create high quality native apps at a low cost.
Our communication and press department lets us get to the media on a massive scale, as well as developing inbound marketing and content marketing strategies to achieve a global branding plan with a short, mid and long term revenue business goal.
We work alongside different offices to fulfill our many web design in Barcelona and SEO in Madrid needs, as well as communication plans for companies.
We cover all national territory, and we have a vast experience franchising businesses and business models. At an international level we have commercial offices at strategic points that facilitate our clients' international expansion on all levels. We work with clients from all over the globe, including London, France, Canada, Colombia, USA, Dubai among others, and with special attention being paid on business internationalization to China, a growing market with massive possibilities as well as well as web and mobile technology needs.